Orthopedic Surgery Opportunity

Location
| | |
| --- | --- |
| Facility: | Saint Alphonsus Medical Center - Ontario/Fruitland |
| Address: | Fruitland, ID |
Opportunity Criteria
Specialty:
Orthopedic Surgery
Orthopedic Surgery : Foot & Ankle
Orthopedic Surgery : Hand Surgery
Candidate Type:
MD, DO
Visas Accepted:
No J1 or H1
Loan Repayment:
Yes
Salary Range:
Not Specified
Employment Type:
Full Time
Bonus Offered:
None
OPPORTUNITY HIGHLIGHTS
Saint Alphonsus Medical Group and Saint Alphonsus Medical Center – Ontario (SAMC-Ontario) have an excellent full time employment opportunity for an Orthopedic Surgery physician to join a clinic located in Fruitland, Idaho and a hospital-based practice on the campus of SAMC-Ontario located in Ontario, Oregon.
Saint Alphonsus Medical Group (SAMG), a physician led 450+ provider multispecialty group seeking a residency trained orthopedic surgery physician to join a growing surgical practice in Fruitland, Idaho. This growing physician practice provides a full range of customized orthopedic and sports medicine services and is excited to expand their sports medicine practice into neighboring Canyon County. From hip and knee replacement to helping athletes perform at their best or recover from injury and return to sport, the focus is always on the patient. Utilizing a multi-disciplinary team approach to patient care, this opportunity requires a proactive approach to practice development and a desire to provide outreach support to various community initiatives such as informational seminars and athletic events.
The typical schedule for this opportunity involves a minimum of 32 hours per week of patient contact time in the clinic. In addition, the physician will possess responsibilities as well as hospital procedures, rounding and consults plus evenings and weekend call. The call includes General Orthopedic Surgery and is currently 1:3; shared equitably among eligible members of the SAMC–O Orthopedic Surgeons. A minimum of 7 days of call is expected each month with additional compensation provided for extra call.
Requirements for this opportunity include Doctor of Medicine (MD) or Doctor of Osteopathy (DO) degree, the successful completion of an ACGME or AOA accredited residency with board certification through the American Board of Orthopaedic Surgery (ABOS) (or obtain within 3 years). The selected candidate must be eligible to obtain Idaho and Oregon medical licensure, valid controlled substance registration with Board of Pharmacy and DEA.
Preference will be shown to candidates who have successfully completed an ACGME accredited Hand, Foot & Ankle fellowship.
This is an exciting opportunity for the right Orthopedic Surgery Physician to join an expanding medical group.

RECRUITMENT PACKAGE
An excellent compensation and benefits package is available for the right candidate including:
Sign-on Incentives
Student Loan Repayment
Relocation
PTO & CME Allocation
Malpractice Insurance (Incl. Tail)
Health/Dental/Vision
Retirement (403b)
ABOUT THE FACILITY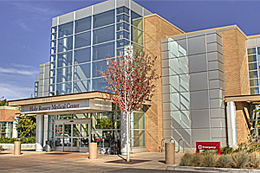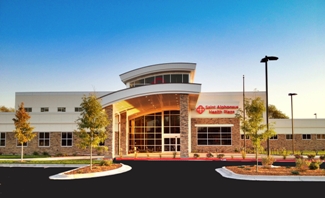 Saint Alphonsus Medical Center – Ontario (SAMC – Ontario) is a 49 bed acute care, not for profit hospital serving Ontario and the surrounding communities in eastern Oregon and southwestern Idaho. Having recently celebrated its 100-year anniversary, it focuses on providing services in a spiritual healing environment. As a not-for-profit medical center, SAMC – Ontario reinvests profits back into the community and works to improve the health and well-being of those we serve by emphasizing care that is patient-centered, innovative and community based.
Part of the medical center's reinvestment is the recent development of the $10,000,000 Saint Alphonsus Fruitland Health Plaza (FHP) (http://www.saintalphonsus.org/fhp). The Fruitland Health Plaza delivers comprehensive care close to home, providing access to advanced technologies in one family-friendly and convenient location to those patients with routine, chronic or urgent care needs.
The design of the 30,000 square foot Health Plaza, which opened in October 2012, is intended to create a soothing, nurturing and healing environment focused on the needs of patients. Elements such as natural daylight, wood, water, live plants and earth tones are proven to provide a warm, soothing feeling intended to reduce stress and anxiety, uplift spirits and promote a more relaxed environment. The Fruitland Health Plaza further enhances our 100 year Mission and commitment to provide improved access to health care close to where you live, work, and play.
This state of the art facility is home to primary care and specialty physician offices along with a host of ancillary services. Services offered include: family medicine, urgent care, cardiology, occupational medicine, neurology, neurosurgery, physical, speech and occupational therapies, sports medicine, orthopedics as well as lab and radiology.
SAMC – Ontario and Fruitland Health Plaza are part of the Saint Alphonsus Health System (SAHS) a growing four-hospital, 714-bed integrated healthcare system. The four medical centers, along with Saint Alphonsus Medical Group's 280+ providers at 38 clinic locations, serve the full range of the health and wellness needs of the people in southwestern Idaho, eastern Oregon and northern Nevada. The system is comprised of Saint Alphonsus Regional Medical Center in Boise, Idaho, Saint Alphonsus Medical Center in Nampa, Idaho, Saint Alphonsus Medical Center in Ontario, Oregon and Saint Alphonsus Medical Center in Baker City, Oregon.
Saint Alphonsus is a member of Trinity Health, the second largest Catholic healthcare system in the nation. Trinity Health is based in Livonia, Michigan.
For more information about Saint Alphonsus Health System, visit www.saintalphonsus.org
ABOUT THE COMMUNITY
Fruitland, Idaho is located in southwestern Idaho, one hour west of Boise. Fruitland, a small rural community of just over 4,600 residents, is the geographic center of the surrounding cities of Ontario, Payette, Weiser, and New Plymouth. Located along the Snake River, it is the first city and western entrance to Idaho's picturesque Boise Valley (aka the Treasure Valley). Fruitland's elevation is 2,225 feet and is flanked by the Snake River on the west, the Payette River on the north and farmland on the south and east. As its name indicates, it is the center of one of the most productive fruit growing areas in Idaho. Across the Snake River – which serves as the area's Idaho-Oregon border – lies Ontario, Oregon. The cities of Fruitland and Ontario serve as the retail, service and medical center hub for 70,000 people within a 20-mile radius.
Fruitland is a wonderful place to raise a family, offering great schools, shopping and a number of recreational opportunities. It is a youthful and thriving community, with a median resident age of 33 years and a population that increased 23% since 2000. A strong sense of community remains integral to life in Fruitland, as sincere and friendly people are enthusiastically involved in neighborhood activities. Fruitland has a pleasant mix of old and new and is a great place to work, play, and live.
Recreational activities are a highlight of the surrounding area. The beautiful Owyhee Mountains and Boise National Forest are within a short drive. Just north of the Boise Valley, world class river rafting can be found on the Payette River. The Snake River flows to the south and is home to many wineries and fruit farms. This rural and small town setting is complemented by the fact that the big-city amenities of Boise, Idaho are less than an hour away.
Access to Boise from these cities is incredibly convenient via Interstate 84. U.S. Highway 95 connects Fruitland to recreation areas in northern and southern Idaho and Oregon. Highways 20/26, 30 and 201 all pass through Ontario.
For more information on Fruitland, Idaho, visit www.fruitland.org
ABOUT TRINITY HEALTH
Trinity Health is one of the largest multi-institutional Catholic health care delivery systems in the nation. We serve people and communities in 22 states from coast to coast with more than 90 hospitals and 100 continuing care facilities – including home care, hospice, PACE and senior living facilities and programs that provide nearly two and a half million visits annually. Trinity Health employs more than 133,000 colleagues, including 7,800 employed physicians and clinicians.
Our mission: We, Trinity Health, serve together in the spirit of the Gospel as a compassionate and transforming healing presence within our communities. We support this mission by living our core values of Reverence, Commitment to Those Who are Poor, Justice, Stewardship, and Integrity. Committed to recruiting talented physicians, we are looking for physicians who share our values and want to help us fulfill the health care needs of the communities we serve.
At Trinity Health, we value the physician relationship and focus on partnering with our physicians. Whether you are a practicing physician looking to relocate or a medical resident, we offer opportunities with the flexibility to fit your individual needs. If you would like to be part of Trinity Health, we encourage you to explore this opportunity at www.trinity-health.org.
If you are interested in this opportunity and would like to submit your CV, please email docopps@trinity-health.org or call Trinity Health Physician Recruitment at (734) 343-2300.
,,,
Contact Information
* When making contact with the person who posted this opportunity, please tell them you saw their posting on PracticeMatch.
Apply Now