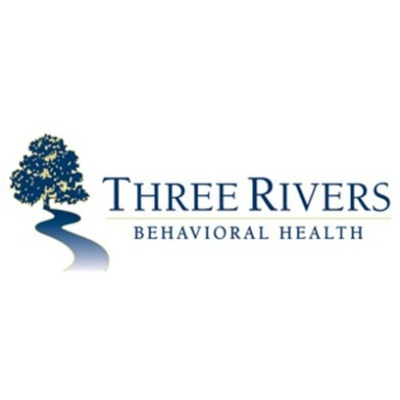 Three Rivers Behavioral Health in Columbia, SC is recruiting for a General Adult Psychiatrist for a fulltime Staff Physician position. The Hospital is a growing free standing Inpatient and day therapy behavioral Health facility for Adult and adolescent patients. Three Rivers offers general and specialty treatment programs for males, females and includes Co-occurring and Detox programs. All programs are staffed by trained clinicians in a multidisciplinary treatment care environment.


The Staff Psychiatrist position duties include admission evaluations, treatment planning and direct patient care working in the inpatient program. The caseload will be Adult patients with diverse psychiatric treatment issues. Physicians at Three Rivers Behavioral work in a collegial, supportive and caring environment working with other physicians, clinical staff and administration where there is opportunity for professional and personal growth. The caseload and call are manageable. The position is fulltime offering very competitive salary and benefits.


Education, Training & Experience (includes licenses or certifications).
MD/DO degree from an accredited program required

Board certified or Board Eligible in Psychiatry required

Licensed to practice in the State of South Carolina

Minimum of 4 years of practice/training experience

Inpatient experience preferred

Meets all credentialing criteria required by participating physicians
A highly competitive compensation package will be offered consisting of:
Base Salary

Bonus structure

If taken, pay for weekend call coverage

Malpractice insurance coverage

Paid Time Off

Matching 401k

CME package

Health insurance package

Relocation package if needed

Sign-on bonus

Student loan assistance

Employee stock purchase plan
An option for Independent contractor can also be considered if needed/desired.
Interested individuals should apply through this ad or directly to the In-House Physician Recruitment Department of Universal Health Services, Inc.
Three Rivers Behavioral Health is a 122 bed private psychiatric hospital located in West Columbia, SC just a few miles from downtown Columbia specializing in mental health and chemical dependency care. We offer a full range of mental health treatment services for Adults and Adolescents ages 11 and older. Each psychiatrist and member of our clinical staff works to provide effective treatment for depression, suicide prevention programs, drug and alcohol treatment and other specialized programs.
Three Rivers Behavioral Health is owned and operated by a subsidiary of Universal Health Services (UHS), one of the nation's leading hospital management companies. The hospital's website is accessible at www.uhsinc.com
OUR FOCUS IS SIMPLE: WE WORK TO HELP OUR PATIENTS GET BETTER SO THEY CAN LIVE BETTER LIVES. ARE YOU READY TO TAKE A STEP AND JOIN US AS WE CONTINUE TO GROW OUR SERVICES?
Find out how you fit at Three Rivers. Contact Me For Additional Details!
Will DeCuyper
In-house Physician Recruiter
will.decuyper@uhsinc.com
(470)289-2408
At Three Rivers Behavioral Health, we never forget that patients are people. People with potential. People who can have better relationships and live more productive lives. People who need differing levels of care at various stages of life.
Our programs provide options for:
Adolescent psychiatric problems and addictive disease recovery
Adult psychiatric problems and addictive disease recovery
Senior adults