Clinical Educator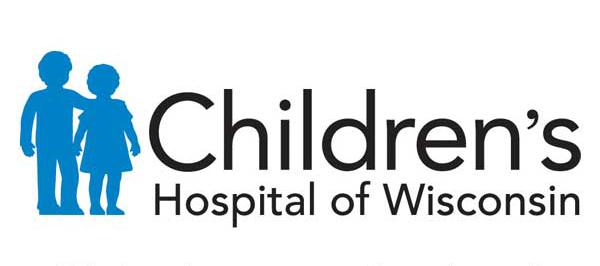 Location
Facility:
Children's Hospital of Wisconsin
Address:
8915 W. Connell Ct.
Milwaukee, WI 53226

Opportunity Criteria
| | |
| --- | --- |
| Specialty: | Pediatrics |
| Loan Repayment: | No |
| Salary Range: | $33 to $50 |
| Employment Type: | Part Time |
| Bonus Offered: | Sign-on |
Clinical Educator
Responsible for the planning and implementation of orientation and clinical education for staff as directed by the Unit-Based Clinical Nurse Specialist (CNS). In collaboration with the CNS assumes responsibility for orientation and ongoing education assuring high quality learning experiences and effective relationships with staff. This position will hold responsibilities in various areas at both the Milwaukee campus and at Surgicenter of Greater Milwaukee.
ESSENTIAL FUNCTIONS:
Exhibits guiding behaviors that reflect Children's values and support our mission and vision.
Maintains staff nurse clinical competencies.
Uses expert clinical knowledge to anticipate, assess, develop and implement education and resources for patient care staff. Supports the CNS in the integration of skills, critical thinking, and evidence based care to improve outcomes.
Serves as a clinical practice role model in the care of children and families.
Understands essential components of policies and procedures.
Collaborates with CNS in the creation of policies and procedures.
Collaborates with CNS to identify orientation needs to meet the initial and ongoing competencies for patient care staff.
Identifies and assesses competencies of patient care staff.
Mentors and coaches nursing staff in developing and enhancing critical thinking and decision-making skills in the process of implementing education.
Conducts assessment of individual and group learning needs, ongoing evaluation of educational efforts and support/facilitation of specialty certification.
Based on staff assessment, collaborates with CNS to plan, develop, implement and evaluate orientation and staff development programs
Applies adult learning principles to training staff and in the development and review of learning tools.
Provides input for employee introductory reviews through the on boarding and training process.
Performs other duties as assigned.
MINIMUM KNOWLEDGE, SKILLS AND ABILITIES REQUIRED:
Master's degree in Nursing or currently enrolled in a graduate nursing program. Or willingness to begin a master's program within 6 months of hire
A current license to practice professional nursing in the State of Wisconsin.
CNOR Certification preferred or willingness to obtain within one year of hire
Three or more years of pediatric clinical experience with proficiency in complex professional and care management skills preferred.
Minimum of 2 years of operating room nursing experience (pediatric preferred)
Current CPR certification - Basic Life Support (BLS) for Healthcare Providers through American Heart or American Red Cross is required.
Requires independent judgment to develop, implement, and evaluate nursing experiences in the care of children and families.
Interpersonal and system-thinking skills required for collaborating across practice and educational contexts.
Strong presentation skills with comfort speaking in front of small and large groups
Requires effective skills in assessing performance and providing constructive feedback.

We offer a wide variety of rewarding career opportunities and are seeking individuals dedicated to helping us achieve our vision of the healthiest kids in the country. If you want to work for an organization that makes a difference for children and families, and encourages you to be at your best every day, please apply today at www.chw.org/careers - search Job ID # 31963.

Please follow this link for a closer look at what it's like to work at Children's Hospital of Wisconsin: https://www.instagram.com/lifeatchw/
About Children's Hospital of Wisconsin
Children's Hospital of Wisconsin is one of the nation's leading pediatric facilities, earning top ratings from U.S. News & World Report and others. We serve children with all types of illnesses, injuries, birth defects and other disorders. The hospital is designated a Magnet hospital by the American Nurses Credentialing Center, a national honor that recognizes nursing excellence.
Children's is a private, independent, not-for-profit hospital. Our academic partner, The Medical College of Wisconsin, brings many of the nation's most well-respected doctors to our team. Together we work to ensure that every child and family we serve receives nothing but the best. We also are affiliated with more than a dozen schools of nursing and a number of other pediatric education programs. A number of other pediatric education programs also are associated with the hospital.
About Milwaukee, WI
Milwaukee is a city that cherishes its roots; you'll see revitalized architecture throughout downtown, and a parade of summer festivals celebrate the diverse cultures that made the city what it is today. But Milwaukee is also a city that's growing and changing. From major construction projects like a brand new arena and streetcar to the revival of streets and neighborhoods around the city, there's a new energy in the air.
Contact Information
* When making contact with the person who posted this opportunity, please tell them you saw their posting on PracticeMatch.
Apply Now