Cardiac Surgery Advanced Practice Provider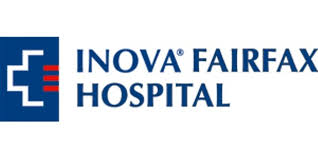 Location
Facility:
Inova Fairfax Medical Campus
Address:
3300 Gallows Road
Falls Church, VA 22042

Opportunity Criteria
| | |
| --- | --- |
| Specialty: | Cardiothoracic Surgery |
| Loan Repayment: | No |
| Salary Range: | Negotiable |
| Employment Type: | Full Time |
| Bonus Offered: | Sign-on, Relocation |
Inova is seeking an experienced Advanced Practice Provider for the Cardiac Surgery program at Inova Heart and Vascular Institute. This is an APP-driven service with no resident program. Our Advanced Practice Providers manage the Cardiovascular Step Down Unit for a program of approximately 1,800 cardiac cases a year.
The APPs can expect to manage a wide variety of patients, including CABGs, valves, Maze procedures, complex aortic surgeries (open and endovascular), ventricular assist devices, heart and lung transplants, and transcatheter valve procedures.
Applicants should have experience managing surgical patients, including chest tube and wound management, titrating anti-hypertensive medications and diuretics, and reading x-rays and telemetry monitoring. Must be comfortable making decisions with autonomy and discharging patients.
Advanced Practice Providers work on the average of 3-4 shifts/week, with an expectation of 3-4 nights per month and 1-2 weekends per month.
Excellent compensation, including evening, night, and weekend differential pay, time-and-a-half on holidays, generous CME, reimbursement for licensing, DEA, and society memberships/journal subscriptions.
This position is eligible for a $20,000 Sign On Bonus!
Advanced Practice Providers with at least two years of experience in cardiovascular or thoracic surgery are eligible to receive a $20,000 sign on bonus. Accepting the bonus requires a 1 year employment agreement.
Responsibilities:
Performs high-quality clinical practices and effective patient management, under physician supervision, in accordance with state regulations, including primary and secondary specialty care in clinical and/or surgical practice settings.
Demonstrates technical expertise with bedside diagnostic and therapeutic procedures.
Patient care duties may include education and research.
Prescribes medications in accordance with state guidelines.
Demonstrates teamwork by communicating effectively and working cooperatively with all members of the health care team.
Displays respect for and appreciation for the contribution from all team members in order to foster positive working relationships.
Participates in Quality/Best Practice initiatives by utilizing standards and guidelines for cost-effective care delivery in order to continuously improve patient care and enhance outcomes.

The highly skilled specialists who make up Inova Cardiac Surgery have nearly 40 years of experience delivering advanced cardiac surgery to adult and pediatric patients requiring diagnosis, staging, and treatment of diseases of the heart and thoracic cavity.
Our board-certified and fellowship-trained surgeons have performed thousands of procedures and pioneered many new treatment and recovery approaches with results rarely matched nationwide.
Contact Information
* When making contact with the person who posted this opportunity, please tell them you saw their posting on PracticeMatch.
Apply Now