NOT ACCEPTING CANDIDATES FROM SEARCH FIRMS FOR THIS OPPORTUNITY
The Department of Psychiatry and Behavioral Medicine at East Carolina University is seeking applicants for the role of Vice Chair of Clinical Operations. The successful candidate will work closely with the Department Chair, Department Administrator, and Behavioral Health Service Line Administrator and will serve as the Chair's designee for the role of Executive Director of Vidant Health's Behavioral Health Service Line. Applicants should have clinical and leadership experience.
Highlights include:
Academic employment by East Carolina University

Hospital privileges at Vidant Medical Center, one of four academic medical centers in North Carolina, and the flagship hospital for Vidant Health
Responsibilities will include clinical leadership and oversight for the Vidant Health Behavioral Health Service Line to ensure the hospital meets all accreditation and regulatory standards as well as direct patient care

Well established behavioral health program providing inpatient and outpatient care throughout the 29-counties that make up eastern North Carolina

Ability to live in a progressive mid-sized community with close proximity to the beaches of North Carolina
Requirements include:
Medical degree from an appropriately accredited institution

Completion of an accredited psychiatric residency training program

Board Certification in Psychiatry

Experience and demonstrated track record in psychiatric administration, management, and leadership

Experience working collaboratively with other mental health professionals as part of a multidisciplinary team

Experience working in academic healthcare settings is preferred
The School of Medicine provides accredited education programs for medical students, residents and fellows, doctoral students in the basic medical sciences, and practicing physicians. The hallmarks of these programs are close-faculty student interaction, experiential learning, and development of students' ability to continue learning even after they leave the formal educational setting. Our education programs are consistent with our missions of enhancing generalist training and offering opportunities in medicine to minority and disadvantaged students.
Vidant Medical Center, one of four academic medical centers in North Carolina, is the flagship hospital for Vidant Health and serves as the teaching hospital for The Brody School of Medicine at East Carolina University. Vidant Medical Center is a 974-bed tertiary referral center providing acute, intermediate, rehabilitation and outpatient health services to a 29-county region that is home to more than 1.4 million people. In recognition of its nursing excellence and high-quality patient care, Vidant Medical Center has been designated a Magnet® facility by the American Nurses Credentialing Center.
Widely recognized as the thriving cultural, educational, economic and medical hub of eastern North Carolina, Greenville is the 10th largest city in the state with a metropolitan population of nearly 100,000. The Dickinson Avenue Arts District offers a vibrant arts, music, culinary and festival scene in the Uptown Greenville district. Greenville is also home to East Carolina University, the Brody School of Medicine, and Pitt Community College. Excellent affordability, convenient location and natural resources combined with all of the amenities of a metropolitan university town, Greenville is the perfect place to live, work and play!
Located inland off of the North Carolina coast, Greenville is 45 miles east of interstate 95, just over an hour to Raleigh, a little over an hour to the pristine beaches of the Crystal Coast of NC
Home to East Carolina University (ECU), a vibrant university with an annual enrollment of more than 24,000 students
Numerous waterways and the Greenville Greenway System are perfect for boating, kayaking, fishing, hiking and camping
Mild climate perfect for year-round outdoor activities
Cost of living below the national average, diverse and affordable housing and excellent educational opportunities, both public and private
Investment of more than $500 million in downtown Greenville's revitalization bringing new restaurants, shops, businesses, and residents to the area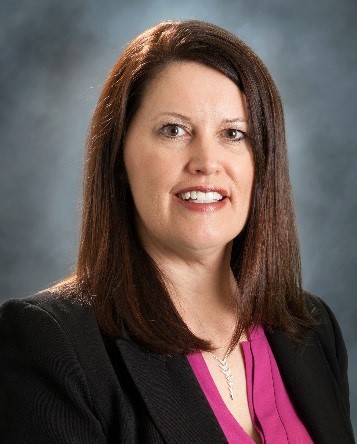 If you, or a colleague, are interested in learning more about this opportunity, please contact Ashley Rudolph at (252) 847-1944 or Ashley.Rudolph@vidanthealth.com.