Accepting Candidates from Search Firms
Vidant Medical Group and Vidant Sleep Medicine, located in Greenville, North Carolina, are seeking an experienced board certified Sleep Medicine physician. New graduates are encouraged to apply.
Job Highlights include:
Employment by Vidant Medical Group
Hospital privileges at Vidant Medical Center
Opportunity available due to programmatic expansion
Outpatient with minimal inpatient responsibilities
Conveniently located near Vidant Medical Center, a large academic medical center
Established team with experienced physicians and sleep staff
Key responsibilities include: clinical evaluations of adult and pediatric patients, diagnostic PSG interpretation, PAP titration interpretation, ordering in-home procedures (sleep apnea), actigraphy interpretation, sleep study interpretations, hypoglossal stimulation management, and dental appliance management
Monday – Friday 8-5 schedule, No weekend or Holiday call
Excellent compensation and benefit plan to include: annual administrative stipend, relocation assistance, vacation, sick, holidays, malpractice (with tail), 401k matching/457b, medical, dental vision, and life insurance
Widely recognized as the thriving cultural, educational, economic and medical hub of eastern North Carolina, Greenville is the 10th largest city in the state with a metropolitan population of nearly 100,000. The Dickinson Avenue Arts District offers a vibrant arts, music, culinary and festival scene in the Uptown Greenville district. Greenville is also home to East Carolina University, the Brody School of Medicine, and Pitt Community College. , Excellent affordability, convenient location and natural resources combined with all of the amenities of a metropolitan university town, Greenville is the perfect place to live, work and play! Find Yourself in Good Company!
Located inland off of the North Carolina coast, Greenville is 45 miles east of interstate 95, just over an hour to Raleigh, a little over an hour to the pristine beaches of the Crystal Coast of NC
Home to East Carolina University (ECU), a vibrant university with an annual enrollment of more than 24,000 students
Numerous waterways and the Greenville Greenway System are perfect for boating, kayaking, fishing, hiking and camping
Mild climate perfect for year-round outdoor activities
Cost of living below the national average, diverse and affordable housing and excellent educational opportunities, both public and private
Investment of more than $500 million in downtown Greenville's revitalization bringing new restaurants, shops, businesses, and residents to the area.
Vidant Medical Group, a multi-specialty physician group sponsored by Vidant Health, employs more than 550 providers in more than 100 locations, offering primary and specialty care. The group provides the infrastructure and leadership needed to manage a modern medical practice including processes for billing and collection, group contracting, electronic medical records and other technologies.
Vidant Medical Center, one of four academic medical centers in North Carolina, is the flagship hospital for Vidant Health and serves as the teaching hospital for The Brody School of Medicine at East Carolina University. Vidant Medical Center is a 974-bed tertiary referral center providing acute, intermediate, rehabilitation and outpatient health services to a 29-county region that is home to more than 1.4 million people. In recognition of its nursing excellence and high-quality patient care, Vidant Medical Center has been designated a Magnet® facility by the American Nurses Credentialing Center.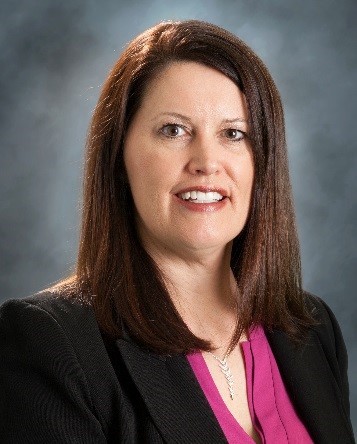 If you, or a colleague, are interested in learning more about this opportunity, please contact Ashley Rudolph at (252) 847-1944 or Ashley.Rudolph@vidanthealth.com.
It is the goal of Vidant Health and its entities to employ the most qualified individual who best matches the requirements for the vacant position. Offers of employment are subject to successful completion of all pre-employment screenings. We value diversity and are proud to be an equal opportunity employer. Decisions of employment are made based on business needs, job requirements and applicant's qualifications without regard to race, color, religion, gender, national origin, disability status, protected veteran status, genetic information and testing, family and medical leave, sexual orientation, gender identity or expression or any other status protected by law.