NOT ACCEPTING CANDIDATES FROM SEARCH FIRMS FOR THIS OPPORTUNITY
East Carolina University's Brody School of Medicine, located in Greenville, NC is seeking an Internal Medicine AND Psychiatry BC/BE Med-Psych Hospitalist to join its academic team at the title/rank Assistant or Associate Professor level or above, with tenure track or fixed appointment with primary emphasis on inpatient care in the new Medicine/Psychiatric Unit at ECU Health Medical Center. New graduates are encouraged to apply.
Highlights include:
Employment by ECU Health Physicians
Hospital privileges at ECU Health Medical Center, a 974-bed, level 1 trauma center that serves as the teaching hospital for East Carolina University
Established division that is clinically productive, highly respected, and actively involved in training of medical students, residents and interns
Candidate will cover the psychiatric consult liaison service some afternoons as per agreement with Chief of Psychiatry service
Participate in medical student education as directed by the Division Chief of General Internal Medicine and the Chief of Psychiatry
Inpatient responsibilities will include diagnosis and treatment of complex medical conditions and acute illnesses while ensuring the post-discharge care of patients
Participation and contribution in active clinical, non-clinical, and other scholarly research efforts as agreed upon with the Division Chief
May also provide care for patients in the ECU GIM out-patient clinic, as needed, by supervising the Internal Medicine Resident Continuity Clinic
Opportunities available for quality improvement initiatives within the hospital and medical school practice plan
ECU Health Medical Center is ranked one of the top 50 teaching hospitals in the US
Benefits include relocation assistance, vacation, CME days & reimbursement, malpractice (with tail), 401k, insurance, state benefits, disability and live insurance
Requirements:
MD from an appropriately accredited institution
Board eligible/certified in Internal Medicine AND Psychiatry
Strong clinical, teaching, and interpersonal skills are required
NC Medical License
The School of Medicine provides accredited education programs for medical students, residents and fellows, doctoral students in the basic medical sciences, and practicing physicians. The hallmarks of these programs are close-faculty student interaction, experiential learning, and development of students' ability to continue learning even after they leave the formal educational setting. Our education programs are consistent with our missions of enhancing generalist training and offering opportunities in medicine to minority and disadvantaged students.
ECU Health Medical Center, one of four academic medical centers in North Carolina, is the flagship hospital for ECU Health and serves as the teaching hospital for The Brody School of Medicine at East Carolina University. ECU Health Medical Center is a 974-bed tertiary referral center providing acute, intermediate, rehabilitation and outpatient health services to a 29-county region that is home to more than 1.4 million people. In recognition of its nursing excellence and high-quality patient care, ECU Health Medical Center has been designated a Magnet® facility by the American Nurses Credentialing Center.
Widely recognized as the thriving cultural, educational, economic and medical hub of eastern North Carolina, Greenville is the 10th largest city in the state with a metropolitan population of nearly 100,000. The Dickinson Avenue Arts District offers a vibrant arts, music, culinary and festival scene in the Uptown Greenville district. Greenville is also home to East Carolina University, the Brody School of Medicine, and Pitt Community College. Excellent affordability, convenient location and natural resources combined with all of the amenities of a metropolitan university town, Greenville is the perfect place to live, work and play!
Located inland off of the North Carolina coast, Greenville is 45 miles east of interstate 95, just over an hour to Raleigh, a little over an hour to the pristine beaches of the Crystal Coast of NC
Home to East Carolina University (ECU), a vibrant university with an annual enrollment of more than 24,000 students
Numerous waterways and the Greenville Greenway System are perfect for boating, kayaking, fishing, hiking and camping
Mild climate perfect for year-round outdoor activities
Cost of living below the national average, diverse and affordable housing and excellent educational opportunities, both public and private
Investment of more than $500 million in downtown Greenville's revitalization bringing new restaurants, shops, businesses, and residents to the area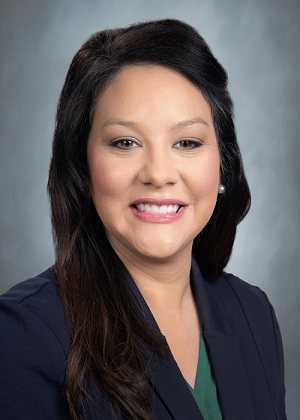 If you, or a colleague, is interested in learning more about this opportunity, please contact Jessica Guillemette at (252)343-2627 or Jessica.Guillemette@vidanthealth.com.
It is the goal of ECU Health and its entities to employ the most qualified individual who best matches the requirements for the vacant position. Offers of employment are subject to successful completion of all pre-employment screenings. We value diversity and are proud to be an equal opportunity employer. Decisions of employment are made based on business needs, job requirements and applicant's qualifications without regard to race, color, religion, gender, national origin, disability status, protected veteran status, genetic information and testing, family and medical leave, sexual orientation, gender identity or expression or any other status protected by law.