NOT ACCEPTING CANDIDATES FROM SEARCH FIRMS FOR THIS OPPORTUNITY
The Brody School of Medicine at East Carolina University, Department of Psychiatry and Behavioral Health is seeking a board certified adult psychiatrist to lead their inpatient unit at ECU Health North Hospital located in Roanoke Rapids, North Carolina.
Highlights:
Academic employment by East Carolina University
Fixed term or tenure track faculty position available
Primary hospital privileges at ECU Health North Hospital in Roanoke Rapids as well ECU Health Medical Center, a 974-bed level 1 trauma center in Greenville, NC
Serve as the lead psychiatrist for the inpatient service with a hospitalist coverage model of 7 days on and 7 days off
Full time position with an inpatient focus on admissions, consults, and liaison needs on the medicine units and in the emergency department
Provide direct clinical care and assist in the teaching and clinical supervision of medical students, residents and other health professional trainees
Collaborate with faculty members in conducting clinical research with the opportunity to initiate projects if desired and function as a University faculty member
Newly renovated 20-bed adult psychiatric unit (Woodside) with 5 beds designated for IVCs and 6 transfer beds in the ED
Established behavioral health team that includes experienced RNs, NAs, RTs, and LCSWs as well as APP backup coverage
Attractive work/life balance including the ability to live on beautiful Lake Gaston or the Roanoke River
Close proximity to North Carolina and Virginia beaches, Richmond, VA, and Raleigh, NC with easy access to a variety of outdoor activities
The Department of Psychiatry and Behavioral Medicine is dedicated to providing excellence in education, patient care, research, and service in mental health. We strive to foster a collaborative environment committed to improving the health and well-being of the people of eastern North Carolina and beyond. We support and advance evidence-based practice, sound scientific principles, and compassion in addressing the needs of our learners, our patients, our colleagues, and our community.
The Brody School of Medicine at East Carolina University
The Brody School of Medicine provides accredited education programs for medical students, residents and fellows, doctoral students in the basic medical sciences, and practicing physicians. The hallmarks of these programs are close faculty-student interaction, experiential learning, and development of students' ability to continue learning even after they leave the formal educational setting. Programs are consistent with the medical school's dual mission of enhancing generalist training and offering opportunities to minority and disadvantaged students.
ECU Health North Hospital
ECU Health North Hospital is a 204-bed hospital that includes a medical staff of over 60 physicians. With a service area that includes Halifax, Northampton, and Warren counties, the hospital offers a broad range of medical and surgical services including 24-hour emergency care, primary and specialty care, and diagnostic services.
ECU Health Medical Center is the flagship hospital for ECU Health and serves as the teaching hospital for the Brody School of Medicine at East Carolina University. ECU Health Medical Center is a fully accredited JCAHO hospital and is a 974-bed tertiary referral center, providing acute, intermediate, rehabilitation and outpatient health services to more than 1.4 million people in 29 counties. www.ecuhealth.org
Roanoke Rapids, NC
Roanoke Rapids is located in northeastern North Carolina close to the Virginia border. Whether you prefer downtown living or more rural lake living, Roanoke Rapids/Halifax County has the perfect spot to call home! Roanoke Rapids affords residents the comforts of small town living within close proximity to the beautiful waterways of North Carolina and Virginia including the Roanoke River and Lake Gaston. Friendly neighborhoods conveniently located near the hospital, vast country acreage, and waterfront home sites are just a few of the things that make Roanoke Rapids unique.
A desirable climate with mild winters and four distinct seasons – ideal for outdoor enthusiasts
Outstanding recreation including golf courses, community theater, water sports, hunting, camping, fishing, community and state parks
Close proximity to North Carolina and Virginia beaches
Affordable cost of living
Excellent public and private school options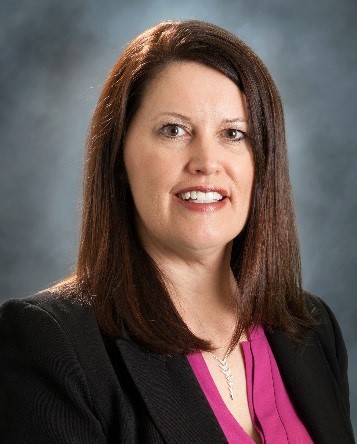 If you, or a colleague, are interested in learning more about this opportunity, please contact Ashley Rudolph at (252)558-3763 or Ashley.Rudolph@vidanthealth.com.
It is the goal of ECU Health and its entities to employ the most qualified individual who best matches the requirements for the vacant position. Offers of employment are subject to successful completion of all pre-employment screenings. We value diversity and are proud to be an equal opportunity employer. Decisions of employment are made based on business needs, job requirements and applicant's qualifications without regard to race, color, religion, gender, national origin, disability status, protected veteran status, genetic information and testing, family and medical leave, sexual orientation, gender identity or expression or any other status protected by law.