NOT ACCEPTING CANDIDATES FROM SEARCH FIRMS FOR THIS OPPORTUNITY
The Department of Surgery at ECU HEALTH is seeking a dynamic, academically oriented surgical oncologist to lead the division of surgical oncology at ECU Health Medical Center and the ECU Brody School of Medicine.
The successful candidate will lead an active, collaborative clinical, teaching and research program consisting of three surgical oncologists, two colorectal surgeons and one breast surgeon. The ideal candidate would have an established record of academic productivity, a national presence, leadership experience in a matrixed health care environment, and a broad knowledge in all aspects of complex general surgical oncology including GI, HPB, melanoma, breast and sarcoma.
The division has a robust breast, hepatobiliary and colorectal surgery practice and is the only provider of surgical oncology subspecialty services for eastern North Carolina, an expansive geographic region consisting of 29 counties serving a population of over 1.4 million people. ECU Health Medical Center is a 974 bed academic medical center that serves as the primary teaching and clinical care venue for an integrated nine hospital hub and spoke system whose licensed beds total 1,708. The multidisciplinary cancer program is further supported by a robust division of medical oncology with identified disease site specialists in breast, GI, thoracic and GU oncology and a well-staffed and resourced department of radiation oncology.
Additional leadership opportunities exist for qualified individuals within the department, hospital and cancer service line.
Highlights:
Academic employment
Well established multidisciplinary ACS-COC accredited cancer program with identified disease specialists in all areas of oncology including breast oncology
NAPBC accredited breast cancer program
Three DaVinci Xi Robots with teaching console
Outpatient surgery center
Fixed term or tenure track faculty position
Dedicated 500,000 square foot freestanding cancer hospital opened in 2018 and equipped with a state-of-the-art radiation oncology center, dedicated breast imaging center, multi-disciplinary oncology clinic as well as 24 surgical oncology in-patient beds.
4 linear accelerators including cyberknife, gammaknife, SBRT, HDR and plans for the addition of an MR Linac.
Located in the heart of Eastern NC, Greenville (pop. over 92,800) is an ideal, family-oriented community that caters to outdoor enthusiasts . Greenville is 45 miles from I-95 and just over an hour from Raleigh, the Outer Banks, Oriental (the sailing capital of NC) and the Atlantic Ocean.
Home to East Carolina University (ECU), the third largest and university in the state
Vibrant college community including over 35,000 students
ECU's nationally recognized arts, theater and music program offers entertainment opportunities for the entire family
Low cost of living, affordable housing and excellent choice of schools
Desirable climate with mild winters and four seasons
Division I American Athletic Conference-football, basketball and baseball teams
Numerous shopping opportunities, including popular national chains and unique, locally-owned stores
20 parks including 3 waterfront- a 324-acre nature park and an outdoor amphitheater
Numerous challenging private and public golf courses.
Relocation Assistance
Vacation
CME Days & Reimbursement
Malpractice (with tail)
401K
Insurance
State Benefits
Disability
Life Insurance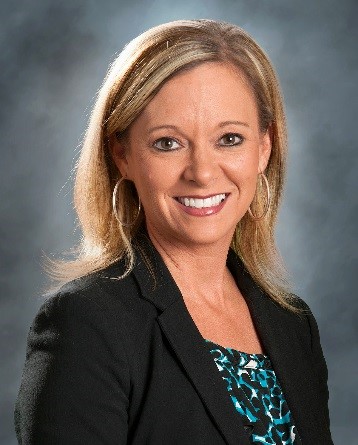 If you, or a colleague, is interested in learning more about this opportunity, please contact Amanda Mercer at (252)814-0003 or Amanda.Mercer@Vidanthealth.com.
It is the goal of ECU Health and its entities to employ the most qualified individual who best matches the requirements for the vacant position. Offers of employment are subject to successful completion of all pre-employment screenings. We value diversity and are proud to be an equal opportunity employer. Decisions of employment are made based on business needs, job requirements and applicant's qualifications without regard to race, color, religion, gender, national origin, disability status, protected veteran status, genetic information and testing, family and medical leave, sexual orientation, gender identity or expression or any other status protected by law.